Defense Components


Defense & Submarine Part Design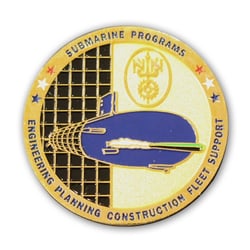 Globe Composite is a full-service Design-to-Manufacturing company, originally founded in 1890. We are a US based business that provides design, material and process expertise to create composite-based solutions for our Defense & Industrial customers, allowing them to more effectively accomplish their mission.
Globe is a highly agile company committed to delivering on a range of small to large Defense projects, with a strong focus on Submarine applications. Globe's key Navy Platforms include the: Los Angeles, Ohio, Seawolf, Virginia, and Columbia Class submarines, as well as Autonomous Underwater Vehicles for Military and Industry.
Globe Composite is ISO 9001:2015 certified and among other projects, has been manufacturing a variety of gaskets for the U.S. Navy since 1997. Globe Composite was also mentioned in the Navy Metalworking Center (NMC) Annual Report for our work developing a durability coating solution for GTC tiles.
Download our brochure for an deeper look into our military subsea applications.
Globe Delivers Over 140 Different Submarine Parts & Components


Hull Treatments

Intercept Domes
Air Handling Ducts (18 parts)

Dampening Pads & Seals

Fairings (23 parts)

GTC Baffle Panels (48 parts)

Hatch & Missile Gaskets (28 parts)
Isolation Mounts (4 parts)
Propeller Shaft Snubbers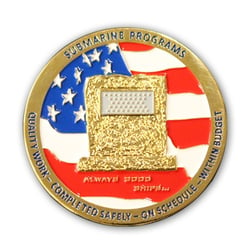 We Build Parts According to Spec
Globe works side-by-side with you to design and manufacture the parts you are looking for according to rigid specifications. While we are a relatively small business, we are robust enough to provide a full suite of Design, Engineering and Production capabilities, and flexible enough to work on both a small or large volume basis.
We have years of experience delivering the highest quality results for the Navy, and have particular expertise in: Reducing Acoustic Signature, Corrosion Resistant Materials, Hydrolytic Stability Parts, Structural Integrity at Extreme Depths, Sealing Properties, and Impact & Shock Resistant Parts.
Why Choose Globe?
Defense Experience
Design & Develop with you
Helps Develop New Technology
Enhance Existing Performance
Removes Program Risk

Full Testing Capabilities

Metallic & Non-Metallic Parts
Build Missing Original Parts
Faster Than Other Contractors

Finite Element Analysis

Quick Turn-Around
Cost Effective
We Engineer Parts When Specs are Missing
Globe can manufacture both metallic and non-metallic parts according to specifications, however we also specialize in recreating existing hard to find parts. In cases where the original manufacturer cannot be found, or the original specifications no longer readily exist, Globe's engineering team can recreate design specs and manufacture the missing parts. Our re-engineered parts often use composite materials, so our replacement parts may show significant improvement over the effectiveness and durability of the original parts!
We Assist in Developing New Technology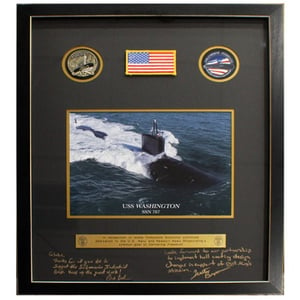 Globe's engineers and material developers have many years of deep experience researching and finding new solutions. Our team is available to assist research labs looking into a wide variety of component possibilities.
We Provide Full Quality Testing Services
Globe has constructed a dedicated clean-room facility to perform the testing and production of high tolerance, submersible-related components. Additionally, Globe Composite has a fully-equipped Quality Control Lab that can assess critical performance measurement requirements, including tolerances and processes, in relation to material and manufacturing. This lab allows our facility and team to serve as a reference laboratory for many of our submersible clients.
We Work to Certified Military Standards
Globe was certified as a MIL-SPEC 45208A manufacturer by the U.S. Government through our extensive experience working to military specifications. Our certifications also include: ISO 9001-2015, EB2678, and NAV 12 & 15. In addition, Globe routinely works to the following quality standards:
MIL-I-45208A Inspection

MIL-Q-9858A Quality Program Requirements

MIL-C-45662A Calibration System Requirements

MIL-STD-271F Non-Destructive Testing Requirements

MIL-R-6855 Synthetic Rubber

MIL-R-9300 Glass Cloth Based Plastic Laminates

MIL-G-21610 Synthetic Rubber Heat Exchanger Gaskets

MIL-M-24041 Polyurethane Molding and Potting Compounds

MIL-S-81733 Corrosion Inhibitive Sealing and Coating Compounds

MIL-R-83397 Humidity Resistant Castable Polyurethane Rubber

MIL-S-83430 Fuel Cell and Integral Fuel Tank Sealing Compound

MIL-R-83248 Fluorocarbon Elastomer for O-Rings and Fluid Resistant

MIL-P-83379 Cellular Polyurethane Rigid Foam

MIL-A-82636 Two-Component Butyl Adhesive

Air Handling Ducting
Globe makes high-tolerance, durable, and flexible air duct systems for the most demanding applications. We can reinforce these flexible ducts with rings made from aluminum or steel to prevent compression. Globe provides critical air handling components on all Virginia-class submarines.

Transducer Covers
We can design and fabricate acoustically transparent covers and metallic/non-metallic hydrophone and transducer baseplates for submersible applications. Our transducer covers can be coated with special anti-fouling materials.


Composite Gaskets
Our specially formulated gaskets, based on our Defense technology products, last three times longer than traditional foam or urethane gaskets. They combine the properties of high tensile strength & elongation, outstanding elasticity, and excellent resistance to seawater, oils, chemicals, and UV degradation.

Buoyancy Assemblies
Our low density syntactic foams, in combination with our wealth of design experience and value-added capabilities ensure optimal syntactic performance even under significant hydrostatic pressures. Quick-turn buoyancy packages are also available. These packages are fully machined to shape and include protective skins and coatings, as well as inserts for attachment to a vehicle or auxiliary equipment. > Learn More

Structural Materials
The impressive mechanical properties syntactic foam provide strength, structural integrity, thermal protection and resistance to water absorption, at a significantly lower weight per volume than most traditional materials. This makes syntactic materials the ideal solution for many Defense applications. > Learn More

Vibration-Absorbing Isolation Mounts & Thrust Bearings
Globe can design and manufacture isolation mounts and vibration dampeners for a variety of applications using our advanced, low-durometer, high-strength dampening materials. These dampeners can be bonded to metallic and non-metallic attachment structures or casements such as stainless steel or titanium.

Antenna Housings
Globe has developed durable antenna housing for a large defense contractor, using advanced, impact-resistant elastomeric materials.

Acoustic Hull Windows
We can design and manufacture acoustic-transparent hull covers ("windows") used for oceanographic research. These windows can be made up to 16 feet long and 4 feet wide.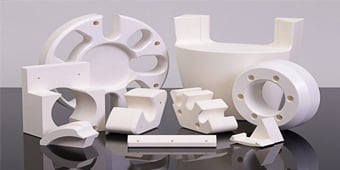 Syntactic Void Filler
Specially engineered and formulated to serve as void filler for Submarine / subsea applications, these syntactic materials are provided as multi-part kits that are mixed and poured into any free-flood cavity or void. Void spaces in both steel or composite structures may be filled with syntactic to fine tune ballast capability, reduce in-water weight of large components during deployment or simply to reduce corrosion.
> Learn More
Case Study: Nuclear Submarine High Strength Gaskets
Our Durable, Yet Flexible High-Strength Gaskets for Critical Military Systems
When failure means millions of dollars worth of damage, how do you find a solution to your flawed components? Through composites-that's how. As a major concern to the nuclear submarine fleet, these failing parts would degrade over time causing them to lose the standard needed to meet physical and dimensional requirements.
Globe Composite manufactures gaskets for the U.S. Navy using a specially developed thermoset elastomer named Brandonite® 1200-60A. This flexible, high strength & highly elasticity material was created by Globe Composite to combine:

High tensile strength and outstanding elasticity
Superior resistance to abrasion and tear
Excellent energy absorption
Low creep and compression set properties
High resistance to seawater, oils, chemicals, and UV degradation
Globe Composite developed high-strength gaskets to replace fraying and underperforming missile tube muzzle hatch gaskets made with Buna-N. We formulated a liquid castable, high-strength material that was durable, yet flexible enough to conform to the hatch shape, while assuring a tight-fitting seal at various operating depths.
Download our case study to find out:
Our Process: How We Went from Problem to Solution

Why We Chose Brandonite®1200-60A

Potential Applications

About Us
---
Globe is changing the world with composite solutions, and offers a full spectrum of services ranging from the initial material formulation, to the scalable production of your finished component.
Contact Us
---
For more information, please fill in our online enquiry form or contact our sales offices directly at +1 781-681-6802. From concept to production, we've had over 130 years of experience providing extraordinary solutions to complex problems.