Let's build something amazing together!
Are you:


Passionate, energetic, and relentless?

Focused on getting things done?

Able to take responsibility for your actions and decisions?

Resourceful and have a high bias for action?

Inquisitive, creative, and a problem solver?

Always asking why?

Continuously learning and improving?

Committed to high ethical standards?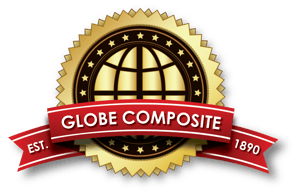 Then Globe might be the right place for you!
We are a well-established, fast growing technology company South of Boston serving Fortune 1000 customers by designing, engineering and manufacturing high performance composites for defense and industrial applications.
For more information and to apply, please click on the open positions below.
Please Note:
All resumes must be submitted through our Job Application Process below.
Please do NOT send resumes via email, as they will not be considered.
Please do NOT send staffing Agency Inquires via email, as they will not be considered.
Please read "Notice to Recruiters & Staffing Agencies" below for more information.


See Job Listings below
Notice to Recruiters & Staffing Agencies
No Solicitation Please
Our preference at Globe Composite Solutions is to recruit candidates directly. We do occasionally partner with a limited number of preferred agencies when we identify a need for third party staffing support. We do not accept unsolicited agency resumes. We will pay a fee only if the candidate is presented after there is a signed recruiting agreement in place between Globe Composite and the agency and only if we have explicitly engaged the agency to submit resumes for a specific current opening.

We do not pay fees for unsolicited candidates submitted to Globe Composite Solutions or any Globe Composite employee by email, fax, phone, mail, verbal referral or any other means. In the case of candidates submitted to Globe Composite Solutions without a signed agreement in place or without being solicited to work on a specific open requisition, Globe Composite explicitly reserves the right to pursue and hire those unsolicited candidates without any financial obligation to the recruiter or agency.

No employee of Globe Composite Solutions has any authority to modify the terms of this notice, or waive the requirement that a written engagement be in place prior to submitting resumes.