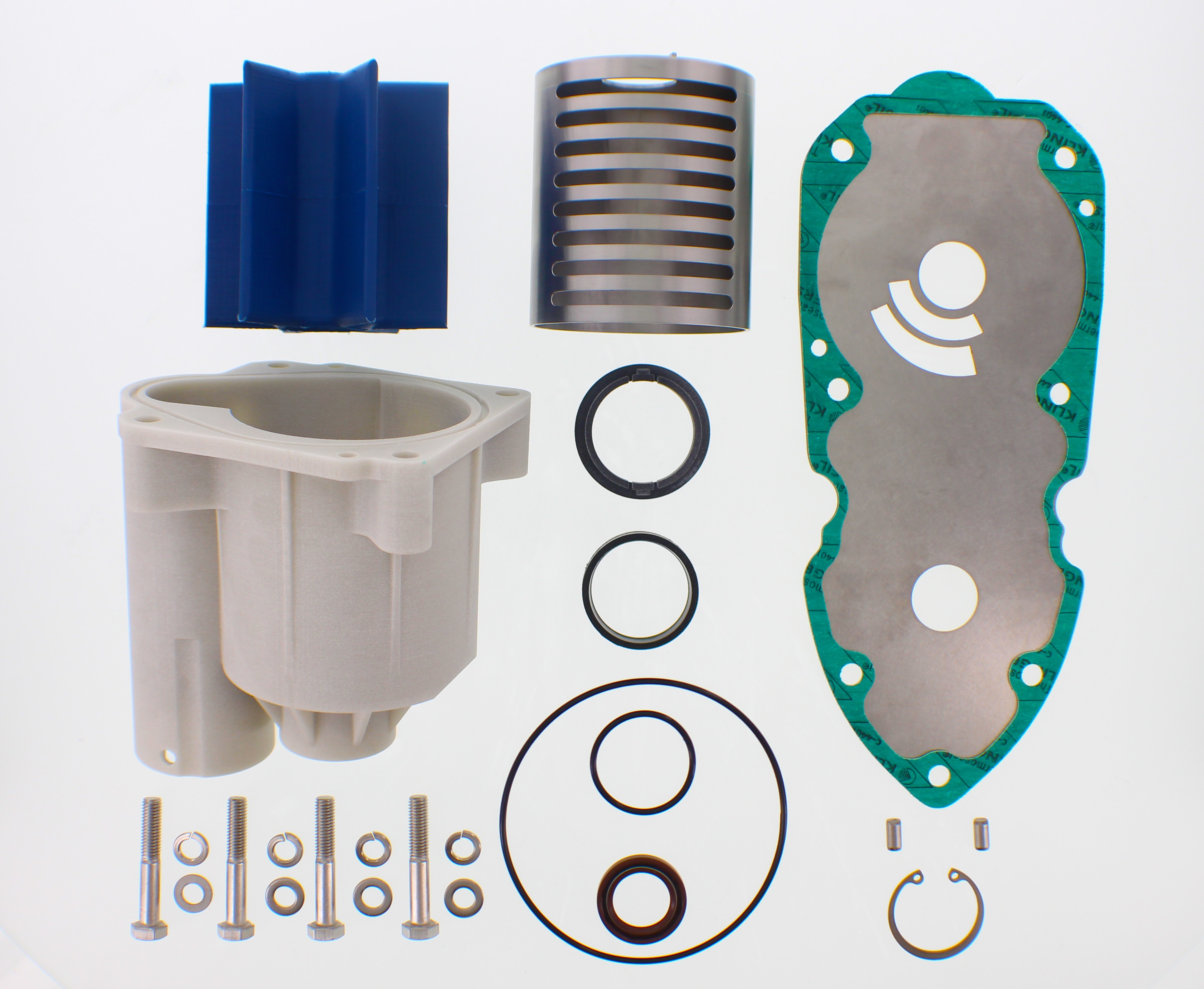 Great strides are being made introducing various composite materials for Industrial and Marine applications. Composites are radically changing the cost/performance curve in the development of new products.
The Design Challenge
Globe Composite Solutions was recently contacted by an international company that was developing a new generation of outboard marine engines to fulfill the emerging global demand for energy-efficient engines. Their new engine required greater cooling capacity than typical outboard engines. In addition, the manufacturer was under a tight timeline to come up with a cost-effective solution. Globe Composite is well known for designing and manufacturing composite components that can withstand adverse operating conditions. Globe's 30+ years of experience in providing components for pump applications was particularly relevant to address this challenge.