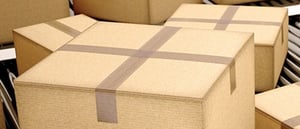 As cooler autumn weather moves in, for many businesses that means it's time to get ready for peak shipping season. The holidays have always been a busy time for companies, but with eCommerce continuing to set new yearly records, the bar is even higher for fulfillment and distribution centers. The ability to perform at the maximum operational levels in this peak season can make or break a company.
Hopefully by now, companies have reviewed their plans and are well underway to implement changes based upon the operational lessons learned from last year. Even if your business is ready, there is still a little time left to look for a few additional ways to better prepare for the approaching challenge.
There still might be a few things you can do to improve operations- even if it's just improving throughput by a few extra percent...
Validate your Inventory and Product Information
When is the last time you performed thorough physical inventory of stock? Is your online store or internal inventory system reflecting what you can actually sell and ship? Can you find your stock easily in your warehouse? The first step to maximizing this sales season is to know everything you can sell, and where it is. Customer satisfaction begins with presenting accurate stock numbers. Make sure you don't inadvertently promise goods you can't locate and deliver.
In this era of rapid fulfillment, having something in stock is practically meaningless if it is not presented properly. It is crucial to have valid and up to date product descriptions, as well as good quality product images. Even if you don't sell online, inaccurate product sizes, expiration dates or other details, could negate your season's gains and create support issues into next year.
Pick, Pack, and Ship Review
It is a good idea to go over your pick, pack, and ship processes to minimize the number of times workers need to touch products and orders. Operations can be improved by finding ways to automate or streamline how products move out the door. For example, you could optimize product workflow by reorganizing your warehouse to have the products historically in highest demand, closer to the Packing and Shipping stations. It might even make sense not to even place the extra stock of "best-sellers" on shelves, but instead leave them on pallets and position them in a special "fast lane", where they can be easily accessed.
It is probably too late to upgrade your tech, but there is still time to clean and organize the warehouse, or conduct another round of training for warehouse staff. This is especially beneficial if you've hired seasonal help, but even regular staff can gain something from a review of existing procedures and best practices. Reviewing procedures with staff often brings unexpected lessons to light as well.
Collect Operational Intelligence
Basing this year's plan on last year's lessons is a good start, but be ready to adjust this year's plan to new facts on the ground. Observe your current end-to-end process today while things are still relatively slow and collect feedback on how things are going early on. Maybe perform a stress test that replicates how operations will function during your busiest days. Afterwards, set a date to review findings and develop a plan to act on this information. Be sure to leave yourself enough time to finish your improvements before operational demands increase dramatically. Remember to continue to collect data on this year's effectiveness as a basis for creating next year's plan too.
Fixing Small Issues Can Produce Large Gains
At this point there is no time for major system overhauls, but positive changes are still possible. Fixing a number of small issues can have a large positive effect on overall operations, especially actions that prevent system breakdowns. For example, while designing better conveyor replacement parts, Globe's engineering team noticed that parcel and distribution centers were using bent-metal makeshift Jam Break tools or even conduit pipes to unjam packages on conveyor and auto sorter systems. Sometimes the bent metal ends of the pole had sharp edges that punctured the package or damaged the product. These make-shift solutions caused product damage, support issues, and were not safe for employees. Ultimately operational inefficiencies associated with jams or product damage could lead to downtime during the peak season.
Eliminating Problems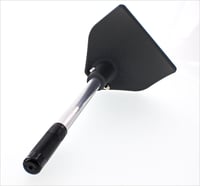 Globe studied the issue of package jams and engineered a line of Jam Break Tools to help solve conveyor jam problems that slowed throughput. Globe's new lightweight and durable tools featured heads made of a resilient composite that's much lighter than metal and easier to use. The specially contoured heads significantly reduces package damage and provides an ergonomic solution to increase ease of use and worker safety. Click here to find out more about Jam Break Tools. By eliminating safety issues and practices that can lead to damage or downtime, you can prevent giving back the overall gains you have made in other areas.
Ready for Peak Season
Through an accurate evaluation of your system, introducing lessons-learned from previous years, and working on a number of quick wins, you can be better prepared for the upcoming peak season. The holidays are like the Super Bowl of the sales year; there's lots of hard work and preparation that may push operations beyond normal operating limits, but winning the Big Game is a wonderful year-end gift for any business.