This year marks the 125th anniversary of Globe Composite Solutions. Originally started in 1890 as Globe Rubber Works in downtown Boston, Globe Composite has transformed itself over the past 125 years from a sheet rubber products company to a full-service, design-to-manufacturing firm for creating, molding, prototyping, and manufacturing composite components. Spanning industries from military to medical to marine to material handling, Globe Composite prides itself on its ability to provide outstanding customer solutions that are made in the U.S.A.
Why is Made in the U.S.A. so Important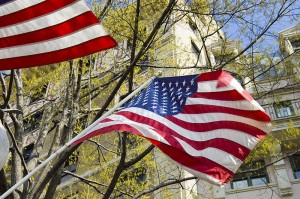 Besides a strong economy and good jobs for the American people (which we all know about), products manufactured in the U.S. are highly important for areas like security and national defense. Globe performs a vast majority of its design, testing, tooling and manufacturing almost exclusively in-house at its facilities here in the U.S.
Another important reason why it makes sense to be made here in the U.S.A. is to reduced development and manufacturing time which translates into saving money and increased responsiveness to the market or critical deadlines. Despite the widespread belief that the most affordable products come from overseas, for many manufactured parts it's easier and less expensive to produce in the U.S. with its advanced technology and history of how the part was designed and manufactured.
If those two most important reasons don't grab your attention, here's a list of 55 more reasons to buy American made.
How Has Globe Remained Made in the USA for so Long?
Adaptability, diversity and a passion to succeed… Globe Composite Solutions strives to remain innovative and provide customer-centric solutions across a broad set of industries. Our expert designers and engineers get creative when faced with a new set of challenges which keeps us on our toes. Globe also has a broad set of manufacturing and development capabilities, such as a comprehensive tooling shop that allows for rapid prototyping and diverse production options. Lastly, our cellular manufacturing approach allows us to produce parts in any size, large or small, in almost any volume, from one to hundreds of thousands.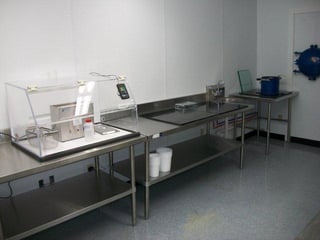 This flexibility and creativity is complemented by an unequaled depth of expertise in material formulation, compounding and fabrication. Globe processes over 200 different materials from thermosets, thermoplastics, epoxies and elastomers. Also, the company serves a base of loyal customers from a variety of industries all over the world.
Let us use our 125 years of expertise in design and manufacturing to create more reliable, more durable, more cost effective, American-made composite parts for you by submitting a project to us today.