The Globe Composite engineering team was in Newport Rhode Island exhibiting its design & engineering capabilities at the Naval Undersea Warfare Center (NUWC) 5th annual Small Business Product Vendor Industry Day.
The October 18 event allows small business product vendors to meet with NUWC Newport personnel, prime contractors, and other small businesses to demonstrate their products and to cultivate new or expand existing relationships. This is part of Naval Sea Systems Command's (NAVSEA) commitment to grow and nurture small business suppliers at NUWC.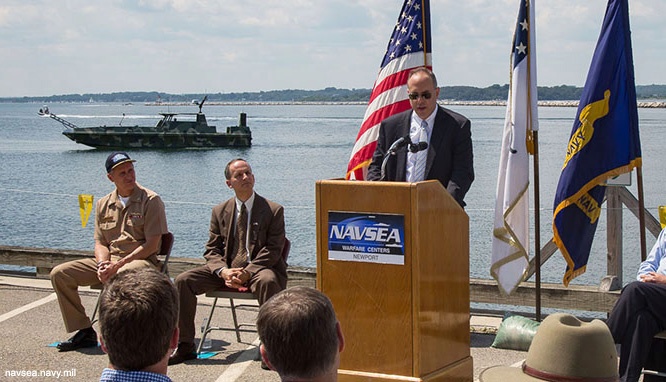 Globe Composite produces a wide range of undersea components for submarines and UUVs, including acoustic panels and coatings, precision high strength gaskets and seals, thrust bearings, fairings & surface control devices, transducer covers, propulsor fairings and propeller shaft components, weapons dollies and other technically demanding parts.
Globe had the opportunity to present its products to a broad array of military and industry customers. Visit Globe Composite Solutions' Defense / submarine page to learn more about our ability to design, engineer and manufacture components for a variety of defense and industrial-level submersible applications, or request our brochure Cost Effective Components For Subsea Applications.
The NUWC show was a great success, and Globe Composite looks forward to attending the show again in the coming year!