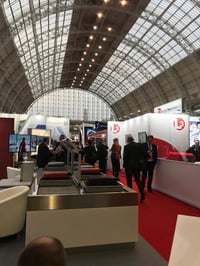 The Globe Composite team was in England for the UK SECURITY EXPO 2017, held November 29 - 30, 2017 at the Olympia Grand Hall in London. The UK Security Expo 2017 attracts over 10,000 International Visitors to London from Government, Transport & Borders, Major Events, Military, Law Enforcement, Emergency Services, CNI and the public and Private Sectors. The expo features over 250 High-End Exhibitors, 200 Expert Speakers and more than 250 sessions over two days.
This event tackles some of the most challenging threats to our citizens, borders and infrastructure. The UK SECURITY EXPO covers Security Screening, Perimeter, Tactical, Specialist Vehicles, IED/ROVS, CCTV, Border Control, CBRN, UAV, Cyber Security, and Access Control. The event provides a unique and secure environment for security experts to come together to buy products, share experience and gain the knowledge needed to address current and emerging security challenges.
Drone Zone
The UK SECURITY EXPO is being held in the beautiful Olympia Grand Hall in London. The hall is full of interesting security exhibitors, showing a wide variety of the latest technologies and products. This show is unique in its wonderful use of live demonstrations. In the expo's "Live Demonstration Theatre", visitors can see demonstrations including: Vehicle Search, IED investigation, and Border Force training. Here are a few of the other exhibits that caught our eye today.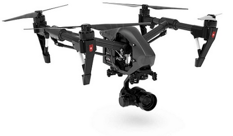 One of the popular areas to visit is the "Drone Zone", which showcases the latest aerial unmanned vehicle and drone technology. Visitors to the Drone Zone have the unique chance to see the live application of both drone and anti-drone technology, and get a better understanding how they can use both to protect their businesses and the public.
Crash Test
Another interesting demonstration was the Broughton 940 Crash Tested Barrier from HERAS, who designs, manufactures, installs and services perimeter protection solutions across business, community and industry sectors. The Broughton 940 crash tested rising arm barrier has been impact tested by the Transport Research Laboratory (TRL) to PAS68, withstanding an impact from a 7.5 ton vehicle traveling at a speed of 80 Kph. Watch the video below to see what happens when a speeding truck attempts to ram one of their barriers. Let's just say the barrier wins...
TSA Approved
Aviation and Border Security was a major element of the show, and Smiths Detection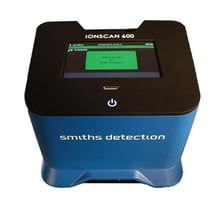 had a very interesting stand. Smiths Detection are the world's leading experts in safeguarding society, the military and borders from constantly evolving CBRNE threats. Smiths Detection recently announced that their IONSCAN 600 is the first explosives trace detection system to be 'Approved' on the TSA Air Cargo Screening Technology List (ACSTL) under the latest program requirements to ensure security of cargo aboard airplanes. These latest requirements, which came into effect in 2016, require a significantly higher level of explosives detection capability and software functionality.