Boston, MA, April 27, 2023 – Globe Composite Solutions, a subsidiary of ESCO Technologies Inc. (NYSE: ESE) today announced the official opening of its new expanded facility. Globe was joined by CMT Materials, and Engineered Syntactic Systems, as well as many distinguished guests for a ribbon-cutting ceremony at the new building.

Joe McCadden, Globe's President, commented, "We are pleased to celebrate the new addition to our facility with our valued employees and friends. This expansion of our Design and Technology building, nearly doubles our production and logistics area and is a reflection of our company's commitment to our Defense and Industrial customers."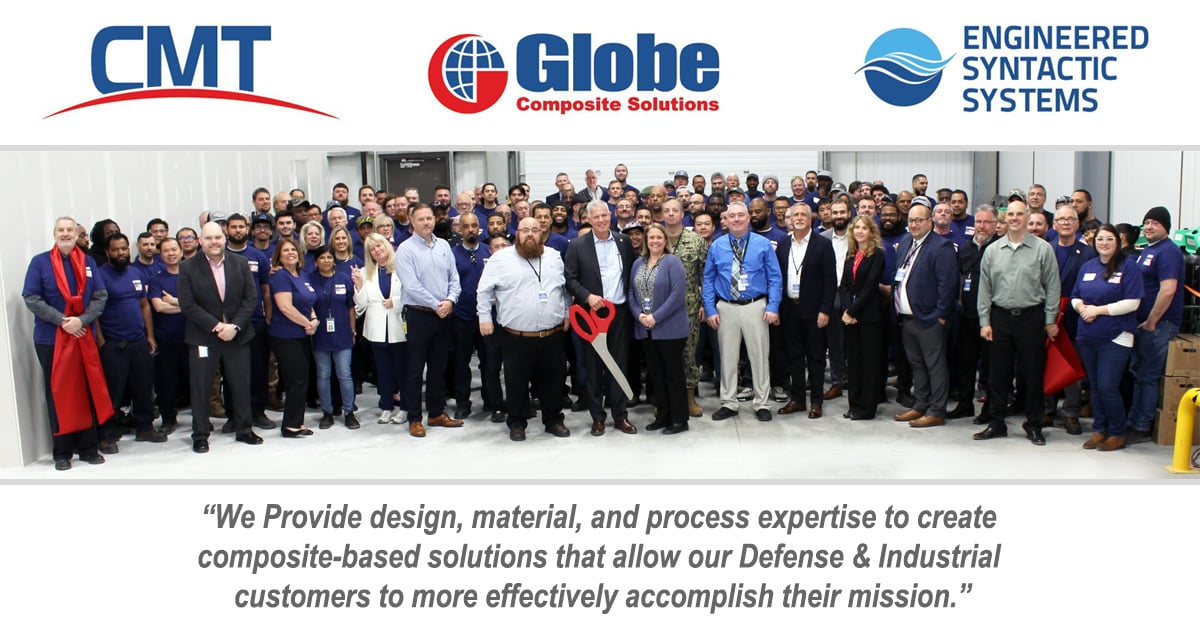 About Globe Composite Solutions
Globe Composite Solutions is a Design-to-Manufacturing company, providing design, material, and process expertise to create composite-based solutions for Defense and Industrial customers. We create solutions that allowing our customers to effectively accomplish their mission. CMT Materials designs and manufactures the HYTAC® line of composite tooling materials, which is the world standard for thermal management and reduced plastic use in thermoformed packaging. Engineered Syntactic Systems (ESS) designs and manufactures syntactic foams that provide the lowest densities/ highest strengths for subsea buoyancy, and lightest weight as a structural protection when flame and toxic smoke is a concern. CMT and ESS are divisions of Globe Composite Solutions, which is a wholly owned subsidiary of ESCO Technologies (NYSE: ESE). For more information, visit: www.globecomposite.com.
###