The Globe Composite team will be heading to Newport, Rhode Island to attend the third annual Defense Innovation Days hosted by the Southeastern New England Defense Industry Alliance (SENEDIA). This event, taking place August 29th - August 31st, at the Hyatt Regency in Newport, RI, unites the companies who produce ground breaking innovations with the policymakers in charge of maintaining our nation's defense.
Attendees will have the chance to engage in immersive sessions discussing undersea technology innovation, cybersecurity, and the warfighters perspective. In attendance will be leaders from the U.S. Congress, Department of Defense, Department of Homeland Security, and other key industry players.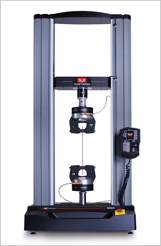 Planning to attend this event?
Stop by the Globe Composite booth for a live demonstration of our flexible, high-tensile strength material used for various defense and submersible applications. In addition, you can ask our team about developments on a new orthogonal carbon fiber composite with super high-strength properties in 3 dimensions (X, Y, & Z axis). We will also have a range of sample component parts that we've successfully transformed from traditional metal materials to a performance-boosting composite product.
Registration is still open for both members and non-members of SENEDIA, but event attendance is limited and has sold out in the past. The event will be held at the Hyatt Regency, 1 Goat Island, Newport, RI, USA, 02840 REGISTER NOW
---
Looking to improve your company's demanding performance requirements, but can't make it to the event?