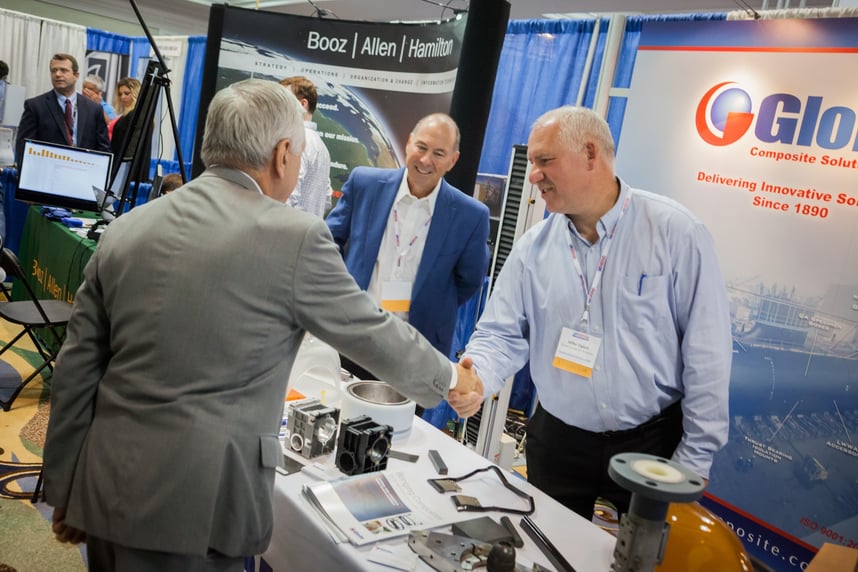 R.I. Senator Jack Reed Visits the Globe Composite booth at SENEDIA's 2016 Defense Innovation Days
Last week, the Globe Composite team was in Newport, RI for the third annual Defense Innovation Days hosted by the Southeastern New England Defense Industry Alliance (SENEDIA). This event not only provided front row seats to some groundbreaking undersea technology discussions and congressional presentations, it also gave us the opportunity to display various components and materials ideally suited for submersible applications. Rhode Island's U.S. Senator Jack Reed also stopped by our booth to discuss Globe's capabilities to support U.S. seaborne defenses.

For those who stopped by our booth, we hope you picked up our whitepaper on our flexible, high strength, highly elastic material for vibration & shock absorption and submersible applications. If you weren't able to snag a copy at the event, you can download a digital version by clicking below:


In addition to talking with our team, attendees who came to our booth were able to see a live demonstration of our flexible, high-tensile strength material using an Instron testing machine. Take a peek at this material in action:


---
Looking to improve your company's demanding performance requirements, but couldn't make it to the event?