We engineer syntactic composite materials for challenging environments.
ESS is a leading supplier of high-performance syntactic materials and solutions for challenging environments including buoyancy, civil infrastructure, electronics and insulation.
We are exclusively focused on the formulation, engineering and manufacturing of superior quality syntactic foam. We offer a range of products in a variety of densities, depths and other critical-to-performance measurements. Our materials are used for structural core applications, thermal conductivity, ballistic/energy absorption and acoustic management structures.
Our long successful track record in flotation technologies, extensive knowledge of syntactic materials and strong reputation for quality have helped us to become a trusted and valuable industry partner. We've worked on critical projects for the U.S. Navy as well as leading organizations in the oceanographic and subsea industries.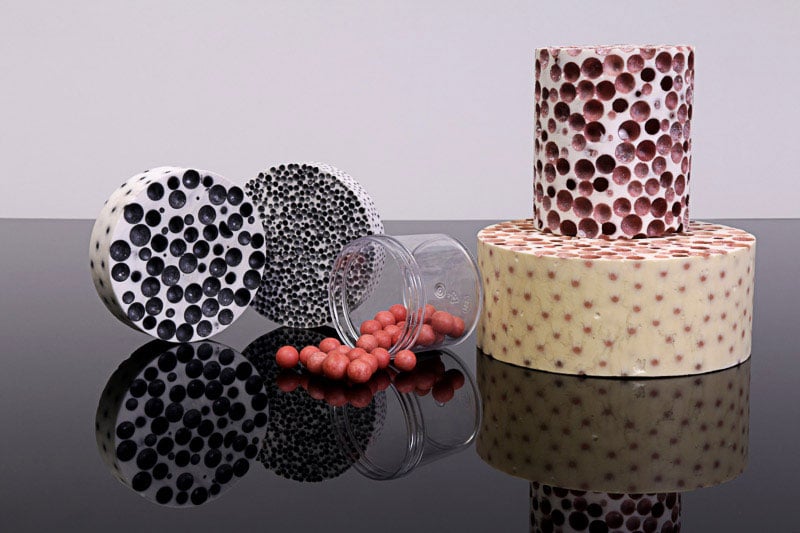 Facilities
Our facility incorporates all of the engineering, formulation, mixing, fabrication, machining, and testing equipment necessary for material development and production. In addition to carrying a full stock of standard product offerings, we have internal ability and capacity to offer custom casting and cutting, plus laboratory space to meet market needs far into the future.
Our Massachusetts location, midway between Boston and Providence, allows easy access, integration, and networking with the wide array of local universities and high-tech companies in the area.
Partnerships
Engineered Syntactic Systems LLC, and its affiliate CMT Materials LLC, were acquired by Globe Composite Solutions LLC in 2023. As part of Globe's announcement of the partnership, Joe McCadden, Globe's President, commented, "We're excited to welcome CMT and their employees to the Globe and ESCO family. CMT and ESS bring technologies and capabilities that strengthen our naval offerings and provide us further exciting opportunities in the specialty applications and unmanned underwater vehicle market."
About Globe Composite Solutions
Globe Composite Solutions is a Design-to-Manufacturing company, providing design, material, and process expertise to create composite-based solutions for Defense and Industrial customers. We create solutions that allowing our customers to effectively accomplish their mission. CMT Materials designs and manufactures the HYTAC® line of composite tooling materials, which is the world standard for thermal management and reduced plastic use in thermoformed packaging. Engineered Syntactic Systems (ESS) designs and manufactures syntactic foams that provide the lowest densities/ highest strengths for subsea buoyancy, and lightest weight as a structural protection when flame and toxic smoke is a concern. CMT and ESS are divisions of Globe Composite Solutions, which is a wholly owned subsidiary of ESCO Technologies (NYSE: ESE).