Case Studies
OUR PRODUCTS IN USE IN THE THERMOFORMING INDUSTRY
As a trusted partner in the thermoforming industry we like to share experiences from the field. The case studies show you interesting practical experiences in the thermoforming technology. Learn from the case studies where companies have been able to achieve significant advantages by using innovative material solutions.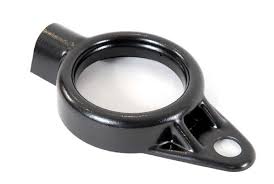 Productive Plastics Improves Quality with HYTAC FLXT


Productive Plastics (Mount Laurel, NJ) is a leading plastics manufacturer specializing in heavy gauge thermoforming contract manufacturing. The company serves a wide variety of end markets including medical, automotive, signage, agricultural and transportation.
Heavy Gauge Former Reduces Cycle Times with HYTAC LPX
A large thermoforming company recently worked with CMT specialists to implement a new material specifically designed to meet the challenges of heavy gauge forming. The company had already switched from heated aluminum to HYTAC syntactic foam plugs several years ago, realizing a 12% savings in plastic usage due to more consistent and repeatable forming. The finished part is now made from 0.150″ (3.81mm) HIPS on both rotary and single-stage machines.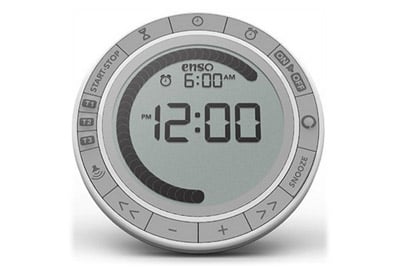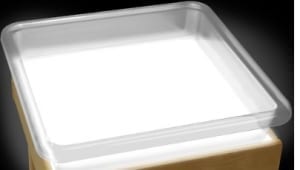 Kal Plastics Solves Thorny Problem with HYTAC B1X


Kal Plastics
(Vernon, CA) is an ISO 9001:2008 contract manufacturing company that manufactures an extensive assortment of heavy-gauge plastic parts for a wide variety of applications. In addition to vacuum forming expertise, the company provides a wide range of secondary operations including die cutting, fabrication, and precision 5-Axis CNC trimming and finishing.
Say Plastics Delivers the Need for Speed with HYTAC LPX
SAY Plastics is a contract manufacturer ISO-certified in design, thermoforming and assembly of plastic products and components based in McSherrystown, PA. The company specializes in partnering with customers to evaluate metal and FRP parts and to re-engineer them using a thermoformed plastics design that delivers big results in terms of cost savings, quality, sustainability, recycling and service. SAY Plastics turned to CMT to provide an innovative material solution for a new, in-house tool construction. CMT recommended HYTAC® LPX syntactic foam material for the mold.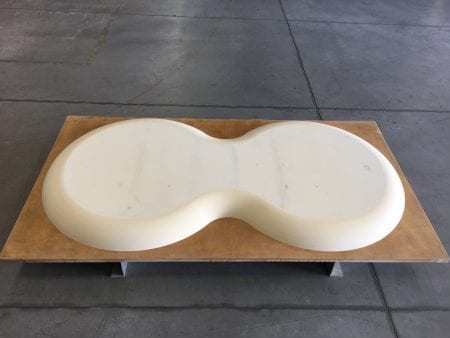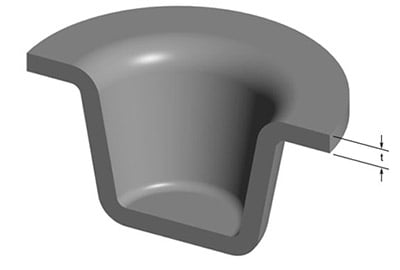 Large Thermoformer Improves Material Distribution with HYTAC XTL
In the summer of 2013, a major thermoforming company with operations in Latin America decided to perform testing on the newest thermoplastic syntactic, HYTAC® XTL. The tool designer and machine operators were already familiar with B1X and were using XTL for the first time. What follows is an excerpt from their report.
Landmark Plastic Corporation Reduces Rejects with HYTAC B1X
Landmark Plastic Corporation of Akron, OH specializes in the manufacture of plastic horticultural plant packaging and growing systems. One popular product is a six cavity transport tray thermoformed from recycled polypropylene. Continuous improvement efforts identified an unacceptably high reject rate upon start up caused by tear-outs in the raised corners of the part. This offered an opportunity to review process and tooling.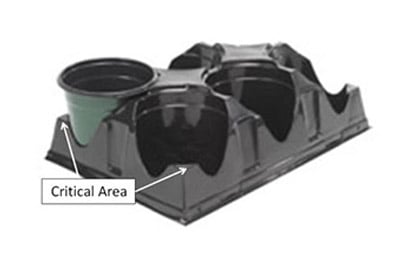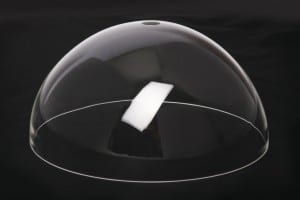 Crown Plastics Replaces Aluminum Mold with HYTAC WFT
Crown Plastics (Festus, MO) is a leading supplier of plastic lighting enclosures. The company uses acrylic, polycarbonate and polyethylene to manufacture lighting components that are shipped all over the world.