With Globe Composite Solutions winning another patent for its award-winning Brandonite® materials, a renewed sense of innovation and focus on new materials has arisen. Not only is Globe focusing on creating and discovering such materials, but also a new push to utilize them better with a greater focus on sustainability.
Globe Awarded Second Patent for a New HGC (High Gravity Composite)
Globe's commitment to innovation in industrial, aviation, security, communications, and defense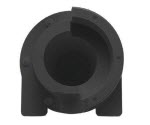 industries has borne fruit yet again. Its Brandonite® family of polymer materials has yet another new member. Globe was awarded a second new patent (U.S. Patent No. 8765856) for a new non-toxic, lead-free HGC (high gravity composite) for use in radiation shielding for x-ray, medical imaging, security, communications, and nuclear power applications.
Globe's Innovations are Eco-Friendly
HGC is so dense it's meant for use as a radiation shielding and is specifically designed to replace lead or lead-encapsulated materials. HGC is lead-free and provides shielding from x-ray and nuclear radiation at security check points, in radiological and nuclear medicine, and during maintenance of nuclear power plants. Globe's high gravity polymer composite is a more sustainable, reliable, and eco-friendly radiation shielding solution compared to any other leading shielding material on the market currently.
Globe Mans the Bridge
Globe Composite Solutions knows that it's people who make Globe successful. With this focus on new parts, products, and materials, more people were needed on deck to back it up. New representatives and experts have joined Globe's team exactly for that purpose. New to the line-up are:
Dr. Ron Koniz - VP of Business Development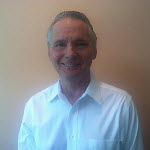 Dr. Koniz, Ph.D.'s, focus at Globe Composite is expressly targeted at our new products and innovation. Ron aims to develop and commercialize highly technical products with significant value-added potential for their applications -- the first of which is Globe's patented HGC radiation shielding material. Already attracting the attention of new customers, Dr. Koniz aims to show how this material can be developed for many applications beyond defense use, such as medical and security applications, while being far more environmentally friendly than the typical lead-based radiation shielding.
Globe Composite Solutions is super excited to be moving forward with new ideas and new team members. If you would like to propose an idea or simply have questions, feel free to reach out to any of the staff listed above, contact us, or submit a project. A Globe representative will be happy to answer your questions or develop your project with the only materials available that are more reliable, more cost-effective, and more sustainable than any other components.