Carbon Fiber Composite Screw for CT/CAT/PT/PET Scanners Case Study & Baggage Carousel Composite Flat Plate Case Study
Here at Globe Composite Solutions we pride ourselves on our ability to take the most complex of equipment problems and solve them with better, more cost-effective, highly durable, modular, component parts. One of the best aspects of our work is when we can educate customers as to how Globe's composite parts and composite materials can benefit their businesses, saving them time and money.
Freedom of Information, Solutions for All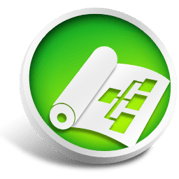 To that end, Globe has taken some of our best Case Studies and most requested information and published them in whitepapers, now ready to download for free from Globe Composite Solutions.
Our first two are the two most requested Globe Composite case studies we've completed.
See What Globe Can Solve for You
Download one of our whitepapers today to discover how Globe Composite can help your business: reduce energy costs, reduce maintenance costs and downtime, reduce noise levels, and improve aesthetics.
| | |
| --- | --- |
| Find out how Globe Composite created a non-magnetic, completely transparent-to-scanners Carbon-Fiber Screw for scanner bed components, saving the client hospital hundreds of thousands of dollars every year in downtime and maintenance costs. | |
| Read how Globe Composite saved hundreds of thousands of dollars for a major airline at a major, international airport by switching their steel plate baggage carousel with Globe's better, more cost-effective composite flat plate for the carousel. | |