The Benefits of Going Green, from the NIST
As the NIST/MEP's blog, "Five Benefits of Embracing Sustainability and Green Manufacturing," emphasizes: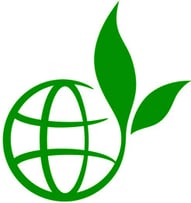 "Embracing sustainable and green principles is not just a trend. Cultivating sustainable and green practices helps organizations become more efficient, competitive and profitable. It's more than simply 'a good thing to do.' Manufacturers are realizing the many practical short-term and long-term financial benefits to implementing environmentally conscious improvements."
-- By Brian Lagas, September 10, 2015, nistmep.blogs.govdelivery.com