iCracked Uses Globe Composite to Fix Your iPhone or iPad Faster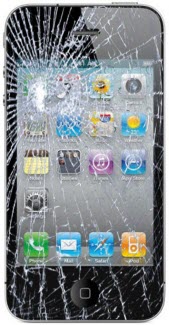 The dreaded epic phone fail: It's early morning. You're groggy. You put your iPhone (or iPad) and coffee on the roof of your car while hitting the button on your keychain to unlock the doors. You get in and promptly forget the coffee and electronic device on your roof, until you hear that dreaded crunch as you back up and over your precious iOS device.
We've all been there. If it wasn't backing over your phone, maybe your child used your iPad as a Frisbee? Or, maybe your iPhone fell out of your pocket and into the toilet.
Have No Fear, iCracked's Here
iCracked, with the help of Globe Composite Solutions, gets your iOS device back in working order faster than ever.
Founded in 2010, iCracked is a fast-growing tech company that repairs iPhones, iPads, and other smartphone devices through its network of over 2,000 iTechs across the world. Until now, iCracked's iTechs used a machined wooden frame to press the digitizer into the device's casing or when replacing its screen. When Apple introduced the iPad Mini and the iPad Air, iCracked needed a better solution to accommodate the new designs; thus started the partnership with Globe Composite Solutions.
"… we [iCracked] saw a need for a better more universal method for all iPad's. With the new composite style we have been able to uniformly design a unit that only allows the glass to be pressed onto areas where only the adhesive meets the frame. The wooden jigs were prone to swelling and shrinking due to weather and humidity conditions, so wood was out of the question, lessons learned."
- Jordan Barnes, Director, Public Relations, iCracked
Globe's Solution
Globe Composite Solutions designed, prototyped, and produced a far better repair frame. Made from a special composite material that not only fits almost all iOS devices, it also allows for more uniform pressure to be applied across the device's frame and screen allowing for better adhesion. Globe's composite repair frame has the added benefit of only pressing the screen's glass onto the device's casing where necessary -- where the adhesive meets the device's casing -- reducing the potential for warping or cracking the newly replaced screen.
Benefits & Results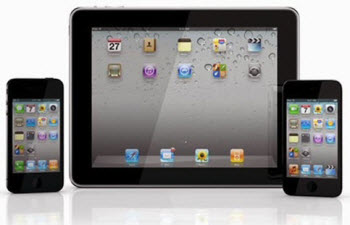 The old, wooden repair frames used bolts with wing nuts to tighten and hold the new screen in place. Oftentimes, these bolts would slide off if the frame was bent or twisted slightly. To solve this problem, Globe Composite added threaded inserts into the composite material, easily allowing the frame to be tightened without sliding, bending, or twisting.
Globe's partnership with iCracked is just one of our many examples of how composites can replace traditional materials because of their superior cost-effectiveness, flexibility, durability, and resiliency.
See what Globe Composite Solutions can design for you or submit a project to us today.